Answers to Your Questions About ADHD Medication
Navigating the different types of ADHD medication can be a confusing process. There are so many out there, and learning about each type is understandably overwhelming for many, especially when you're newly diagnosed with ADHD.
That's why we've put together a guide that answers all of the most commonly asked questions about ADHD medication.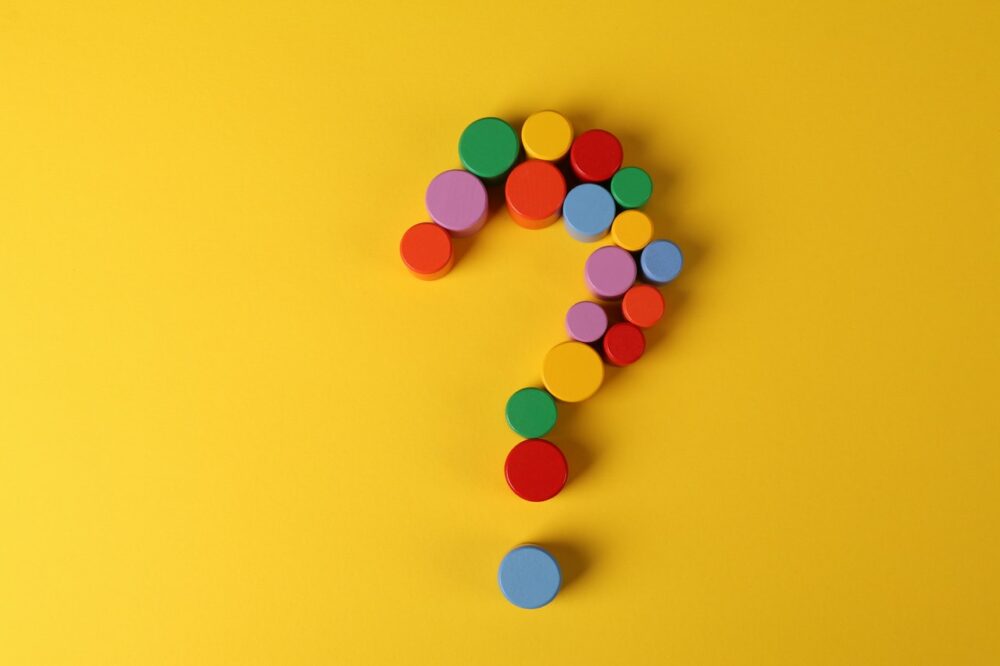 How can I tell if my ADHD medication is working?
The effect of ADHD medication might be more subtle than you were expecting. Some people experience an immediate and noticeable improvement, almost as if a lightbulb has turned on in their brain. But even if that isn't your experience, that doesn't necessarily mean that your medication isn't working.

Providers should help you set targets to measure whether or not your ADHD medication is working for you. What do you want the medication to help you with? For example, do you struggle with tardiness and need the medication to help you be on time? Then the medication is working if it's helped you be on time more often. Was your target to be able to get your classwork done before deadlines? Then your medication is working if it's helped you to do that.

In other words, the answer to this question is different for each person. If you set your targets before you start taking medication, then it'll be easier to see if the medication has helped you accomplish these goals.
Is ADHD medication addictive?
This is a fair question, because the most effective type of ADHD medication is stimulants, which are controlled substances. You might also know that stimulant ADHD medications are sometimes abused by people who don't have ADHD. However, there is no evidence that shows that people with ADHD become higher at risk for developing addiction (to their medication or any other drug) by taking stimulants.

If you currently live with substance abuse disorder, a non-stimulant medication might be the best fit for you. Be honest with your provider about your history of addiction.
How does ADHD medication affect the brain?
How ADHD medication affects the brain depends on what type of medication we're talking about. Stimulants, which are the most common and most effective type of ADHD medication, work by boosting two types of chemical messengers in the brain (neurotransmitters): dopamine and norepinephrine. Increasing the levels of these neurotransmitters helps with symptoms like inattention and impulsivity. There are also studies that show that patients with ADHD have structural brain improvements after treatment with stimulants, specifically in the Pre-Frontal Cortex that is involved with executive function. 
Is ADHD medication safe?
Generally, ADHD medication is safe and well-tolerated by most people (if taken as prescribed). Although there may be some side effects and risks, for most people, the benefits outweigh these risks. You can weigh the risks with your provider, who will consider other health problems you may have (like heart disease or glaucoma) to determine if ADHD medication is safe for you.
Will ADHD meds change my personality?
Many people worry that taking medication to treat their ADHD will turn them into a "zombie" or flatten their personality. The right ADHD medication should not make you feel flat. If your medication is making you feel this way, you should talk to your provider to change the dose or switch to a different medication altogether.
Which ADHD medication is right for me?
There's no easy answer to help you decide which ADHD medication is right for you without talking to a psychiatrist or medical provider. Stimulants, in general, are the most effective type of ADHD medication. But they aren't the right fit for everyone. During your initial assessment, we will ask you questions about your symptoms, your medical history, other mental health conditions, and more. With that information, we can decide which medication might be best to start with.
What is the most effective ADHD medication for adults?
Stimulants are considered to be the most effective medication for the treatment of ADHD in both children and adults. The two types of stimulants that are used are amphetamines and methylphenidate. Some common types of stimulant ADHD medications include: Adderall, Ritalin, Concerta, Vyvanse, Focalin, and Dexedrine.
How do I know if my dosage is too high?
When ADHD medication dosage is too high, you may start to feel like a "zombie." As we discussed earlier, this isn't how you should feel on the right ADHD medication, and you should tell your provider right away if you feel this way. You might also feel more restless or agitated than usual if your dosage is too high. At Focus Partners, we check in with you on a regular basis to ask you how your medication is making you feel and make adjustments as necessary.
Is Ritalin or Adderall better for adults?
Both of these medications are common and effective options for adults with ADHD. About half of people find that both Adderall (amphetamine) and Ritalin (methylphenidate) work about the same for them. These brands also aren't your only options — other effective stimulant medications for ADHD include Concerta and Vyvanse.
Can Adderall help with anxiety in adults?
No. Adderall, and other stimulant ADHD medications, are not intended for the treatment of anxiety. Especially for people who abuse Adderall and don't have ADHD, this and similar medication may actually make anxiety symptoms worse. Tell your provider if you are diagnosed with an anxiety disorder or if you start experiencing anxiety symptoms after starting ADHD medication.
What ADHD medications are not stimulants?
As noted above, stimulants are considered the most effective type of ADHD medication; they're effective for around 80% of people with ADHD. But for some people, they may not be an option. For example, if you have heart disease or high blood pressure, then this type of medication may not be safe.

If you can't or choose not to take stimulant medication for ADHD, there are other, non-stimulant options for you. Some non-stimulant medications for adult ADHD include: Strattera (atomoxetine), Kapvay (clonidine), and Intuiv (guanfacine).
Is it worth it to take medication to treat my ADHD?
This is a question that you alone can answer for yourself. Is ADHD medication effective? Yes. But whether or not to take medication is a personal decision. Think about what life would be like without ADHD symptoms getting in your way. What would you be able to accomplish? This may help you decide if ADHD meds are worth it — for you.
Trusted Online ADHD Treatment for You
At Focus Partners, we provide trustworthy and effective treatment services (including medication management) for adults living with ADHD. We are here to listen to you and empower you to unlock your full potential. Our team currently provides ADHD treatment services online in Ohio, Illinois, Michigan and New York. Get started by taking our initial online ADHD assessment to start your ADHD treatment journey today.